So, without further ado, if you've read and fully understand the above agreement, and you affirm and swear that viewing/downloading/receiving sexually explicit materials does not violate the standards of your community, that you won't make any of the materials available to minors in any form, that you believe it is your constitutional right to view these materials, that you are wholly liable for any legal ramifications that may arise for your receiving or viewing of these materials and that you are over the age of 21...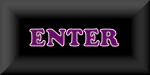 If you do not agree or cannot abide with all of the above
statements then please exit immediately.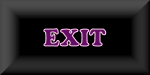 Parents if you need to keep your kids out of sites like ours,
then check out these solutions.
© Copyright 2004 - 2010